The Salt Lake-area Dining Scene has Witnessed Awesome Growth over the Past Decade, both in Quality and Diversity.

This page provides our latest list of the Top Mexican Restaurants in Salt Lake City.








Welcome to the Taste of Salt Lake TM, our official online edition.


Salt Lake Restaurants are vibrant pieces of what makes our city memorable. They're an introduction to community culture for our Utah visitors, and a place where our locals can celebrate milestones or simply enjoy an evening out.






Salt Lake City's Top Mexican Food






Best Fish Tacos In Utah - Lone Star Taqueria
As if you stepped off a bus in Mexico, Lone Star's vibrant atmosphere and fiesta of flavors really makes you feel south of the border. Lone Star was established in 1995 and has been supplying the Salt Lake Valley with authentic mexican cuisine ever since. Voted the Best Fish Tacos in Utah by Dining in Utah
2265 East Fort Union Blvd ( 7200 South ), Phone:(801) 944-2300
Hours: Monday-Thursday 11:00 AM - 9:00 PM, Friday and Saturday 11:00 AM- 10:00 PM



La Frontera Mexican Restaurants
La Frontera has six locations throughout the Salt Lake Valley and serve a variety of delicious Mexican cuisine, from tacos to chile rellenos to my favorite, smothered burritos with chile verde. When you are looking for great mexican food with large portions and low prices, give La Frontera a try.
Closest location to downtown Salt Lake is 1236 West 400 South. Phone: 801-532-3158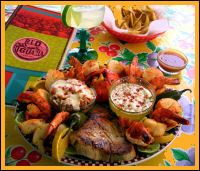 Red Iguana
You just have to see the crowd waiting outside for a seat to know this perennial favorite doesn't disappoint its legion of fans. Inside, the conversations are loud and the decor is bright, but it's the food that's the draw. Nachos, chili verde burritos and moles too numerous to mention are all stand-out menu items, as are the margaritas. When they're in town, Tex-Mex band Los Lobos eats there. If that isn't a recommendation, what is?
736 West North Temple, Phone: 801-322-1489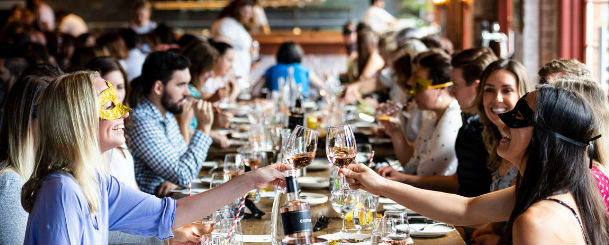 Many Utah restaurants are chef-owned, assuring that you'll find wonderful places to dine in every neighborhood throughout the Salt Lake Valley. Our local favorites, hidden gems along with restaurant deals and news on upcoming food festivals and events are included.





Site Features / Our Menu




American

Barbecue

Brew Pubs

Cajun

Canyon Dining

Chinese

Coffee Houses

Cosmopolitan

Fine Dining

French Cuisine

Indian

Italian

Japanese / Sushi Bars

Mexican

Micro Breweries

Middle Eastern

Seafood

Steakhouses

Sushi

Thai

Vegan

Vietnamese

Salt Lake City Pizza

Best Breakfast Spots in Salt Lake City

Best Soup in Salt Lake City

Kid Friendly

Downtown Area Restaurants

Salt Lake Valley Restaurants

Sandy Utah Restaurants

New Restaurants in Salt Lake City

Who Makes the Best Burgers in Salt Lake City

The Best Philly Cheese Steaks in Salt Lake City

Upcoming Food Festivals in Salt Lake City

Salt Lake City Bars

Salt Lake City Caterers

Park City Restaurants

Park City Bars

Visit Park City

Salt Lake Tourist & Visitor Center

Farmers Markets in Salt Lake City

Visit Salt Lake City

Skiing Utah

Utah Vacations

Salt Lake City Hotels

By Email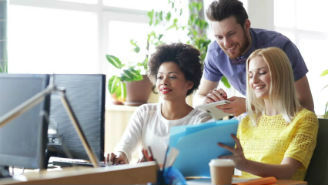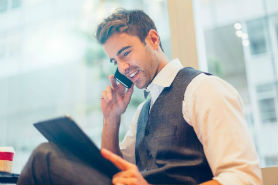 Welcome to the Taste of Salt Lake

Proud to bring you our up-to-date list of the Top Mexican Restaurants throughout Salt Lake City

Many Utah restaurants are chef-owned, assuring that you'll find wonderful places to dine in every neighborhood throughout the Salt Lake Valley. Our local favorites, hidden gems along with restaurant deals and news on upcoming food festivals and events are included.




Views





Taste of Salt Lake TM, 2021 | Salt Lake City Restaurants.org
Salt Lake City, Utah 84106
© Copyright 2001 - 2021. All rights reserved.