The Salt Lake-area Dining Scene has Witnessed Awesome Growth over the Past Decade, both in Quality and Diversity



Let the Taste of Salt Lake be your guide to our Top Downtown Restaurants for 2020







It's , Welcome to the Taste of Salt Lake TM, our official online edition.

Salt Lake Restaurants are vibrant pieces of what makes our city memorable. They're an introduction to community culture for our Utah visitors, and a place where our locals can celebrate milestones or simply enjoy an evening out.

This page provides our latest list of the Top Restaurants Downtown Salt Lake City.







Downtown Salt Lake City Restaurants






The Bayou
A wonderful downtown Salt Lake restaurant and bar offering over 220 beers from around the world. The Bayou is referred to by our locals as "Beervanna". Hard-to-find and rare beers all within an upscale setting, with live jazz on Thursday, Friday and Saturday nights. It is also a restaurant that serves hefty portions of Cajun cuisine like jambalaya, deep-fried catfish and many other Southern delights.
645 South State Street, Salt Lake City, UT 84111, Phone: (801) 961-8400



Christopher's Prime Steak House & Grill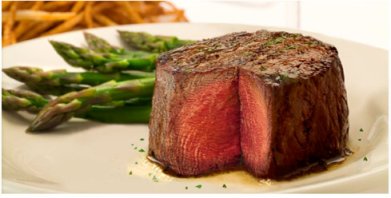 Sometimes you just have to have a big, juicy ribeye or a prime rib, Christopher's Steakhouse is where you go. Christopher's award-winning chefs use only the finest, freshest ingredients to create their dishes. They have seafood flown in daily, the highest grade of Prime beef, a full liquor bar, and an extensive wine list. Christopher's provides incredible dishes and a great atmosphere for a lot less than you may think. Christopher's is devoted to maintaining their reputation as the leader in affordable fine dining in Salt Lake City. Winner of the Best of State Award for Best Steakhouse and Best Seafood Restaurant.
Address: 110 West Broadway (300 South)
Phone: 801-519-8515
Hours: Open 6 Days a Week, Monday to Saturday at 4:30pm.




Garden Restaurant
Dine in our garden. Discover a fresh, airy alternative to lunch or dinner in a casual, patio setting. In the warmer months, the roof opens for a unique alfresco dining experience. Located on the 10th floor of the Joseph Smith Memorial Building, overlooking downtown Salt Lake City.


Lion House Pantry Restaurant
Home Cooking...With a Side of History. Enjoy exceptional home-style fare as you dine amidst the history that surrounds you, in Brigham Young's personal residence. Offering a selection of entrees that rival the best home cooking, The Pantry Restaurant features authentic recipes that have been passed down through generations.


Nauvoo Cafe
The Nauvoo Cafe is located on the corner of South Temple and Main Street in the Joseph Smith Memorial Building, street level. For great food and gifts to go, the cafe will have fast service take-out and limited seating with a great view of the Main Street Plaza and Temple Square. Parking validated with purchase. Enjoy!


Roof Restaurant
Dining at its highest level. Enjoy fine dining atop the historic Joseph Smith Memorial Building, featuring a gourmet dinner buffet that is only eclipsed by the breathtaking views of the Salt Lake Valley and Temple Square. Reservations recommended. Please call (801) 539-1911


Red Rock Brewing Company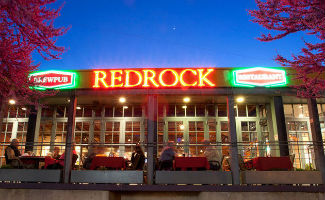 Casual restaurant brewing fresh beers and sodas with a variety of fresh menu items.
Children welcome.
Address: 254 South 200 West
Phone: 801-521-7446
Hours: Sunday-Thursday 11am to midnight.
Friday & Saturday 11am to 1am.
Brunch Sat and Sun
Red Rock Brewing's official website




Spencer's for Steaks & Chops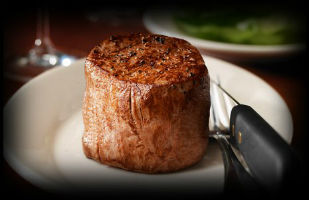 "The Absolute Best Steak I Ever Put In My Mouth", says everyone when asked about Spencer's Steakhouse!
Address: 255 South West Temple, In The Salt Lake Hilton
Phone: 801-238-4748
Hours: Sunday-Thursday 11am to 11pm.
Friday & Saturday 11:30am to midnight.
Spencer's Official Website




The Copper Onion
The Copper Onion, located in the heart of downtown Salt Lake City, next to the Broadway Theatre on 300 South is one of the new additions to the growing Utah 'foodie' scene. Former NYC chef (and native Utahn) Ryan Lowder now brings his personal take on New American cuisine to his own kitchen with an approach inspired by his passion for Utah's outstanding farmstead ingredients and his experience as a chef cooking his way through Barcelona, NYC and South America. The Copper Onion serves a wide array of vegetable side dishes and a menu designed to explore and share. An insistent focus on the freshest and best is paramount; sausages and burgers are ground daily, bread is baked and ice cream is made in house, offering casual diners an exceptional experience at affordable prices.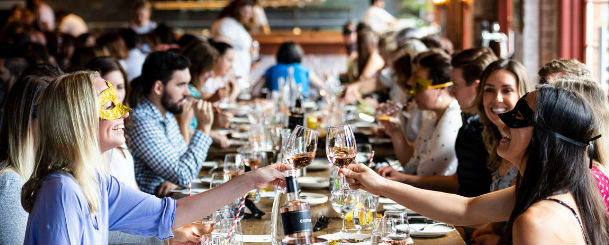 Site Features / Our Menu




American

Barbecue

Brew Pubs

Cajun

Canyon Dining

Chinese

Coffee Houses

Cosmopolitan

Fine Dining

French Cuisine

Indian

Italian

Japanese / Sushi Bars

Mexican

Micro Breweries

Middle Eastern

Seafood

Steakhouses

Sushi

Thai

Vegan

Vietnamese

Salt Lake City Pizza

Best Breakfast Spots in Salt Lake City

Best Soup in Salt Lake City

Kid Friendly

Alphabetically Listed

Downtown Area Restaurants

Salt Lake Valley Restaurants

Sandy Utah Restaurants

New Restaurants in Salt Lake City

Who Makes the Best Burgers in Salt Lake City

The Best Philly Cheese Steaks in Salt Lake City

Upcoming Food Festivals in Salt Lake City

Salt Lake City Bars

Salt Lake City Caterers

Park City Restaurants

Park City Bars

Visit Park City

Salt Lake Tourist & Visitor Center

Farmers Markets in Salt Lake City

Visit Salt Lake City

Skiing Utah

Utah Vacations

Salt Lake City Hotels

By Email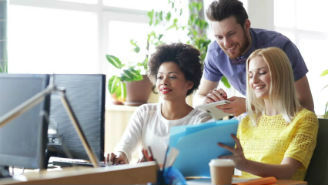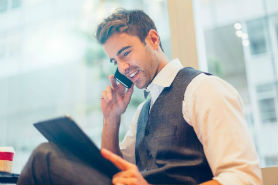 Welcome to the Taste of Salt Lake

Proud to bring you our up-to-date list of the Top Restaurants throughout Downtown Salt Lake City

Many Utah restaurants are chef-owned, assuring that you'll find wonderful places to dine in every neighborhood throughout the Salt Lake Valley. Our local favorites, hidden gems along with restaurant deals and news on upcoming food festivals and events are included.




Views





Taste of Salt Lake TM, 2020 | Salt Lake City Restaurants.org
Salt Lake City, Utah 84106
© Copyright 2001 - 2020. All rights reserved.