Salt Lake's Farmers Markets






Watch The You Tube Video...







2019 Downtown Saturday Farmers Market is Open
The Downtown Saturday Farmers Market Will Remain Open until Oct. 19th 2019
Saturday Mornings 8:00 a.m. - 2:00 p.m.
Where: Historic Pioneer Park (300 South & 300 West) -



The Farmers Market is back at Gardner Village!
The 2019 Gardner Village Farmers Market will run from July 13th thru October 26th
With local farmers, food artisans, and artists, this market is sure to charm you with its abundance of local Utah produce, food and handcrafted goods. This isn't just a farmers market, it's a destination that supports local entrepreneurs and the community in your backyard.
Saturday Mornings 9:00 am to 2:00pm
Gardner Village, 1100 West 7800 South
West Jordan, Utah -



The 2019 Downtown Winter Market Will Open in November and run on Saturdays Until Late April 2020

Hosted in the historic Rio Grande Depot, this market allows growers to extend the season, and features fresh vegetables from late season harvests and area greenhouses. Like the summer markets, it also offers the best of the region's grass-fed meats, dairy, honey, eggs, baked goods, and seasonal offerings for the holidays.
Saturday's From 10:00 a.m. - 2:00 p.m.
Where: Rio Grande Depot -



2019 Liberty Park Friday Afternoons
The 2019 Liberty Park Friday Farmers Market will open on June 7th 2019 and run through October 4th 2019
Friday Afternoons 4:00 p.m. to Dusk
Where: Liberty Park -



Sugar House Farmers Market
Wed: 5pm - 8pm (June through October)
Fairmont Park located at 1040 East Sugarmont Drive (2225 South)



Murray City Park Farmers Market
Fridays & Saturdays, July 26th - October 26, 9am to 2pm
Where: 200 East 5200 South, Murray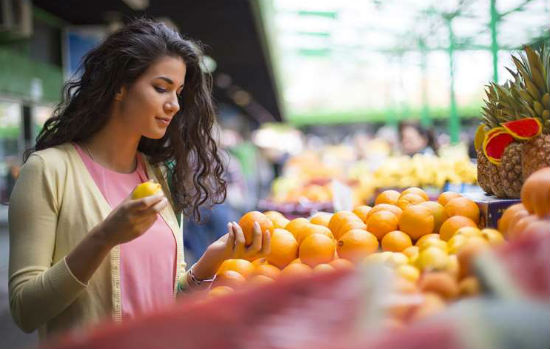 South Jordan Farmers Market
The South Jordan Farmers Market, held at the Jordan Towne Center, 1600 W. Towne Center Dr. (10600 S.), offers fresh produce from local farmers. Saturdays 8 a.m.-2 p.m., August through October
801-254-3742




Park City Farmers Market
The Park City Farmers Market offers a variety of the fresh local produce, fruits, greens, fish, grass fed beef, local cheeses, bakeries, gifts, and more. Wednesdays at The Canyons Resort Parking Lot from noon to 6pm ( June through October ).



Park Silly Sunday Market
The Park Silly Sunday Market is an eco friendly, open-air market and street festival featuring local and regional arts and crafts, music and performance art, antiques, imports, gourmet foods, and farmers market fruits and vegetables.
Open June Through September on Historic Main Street, Park City
10 a.m. to 5 p.m., 435-655-0994



The People's Market
Open During the Summer Months the Salt Lake City People's Market offers produce and craft items in an interesting setting, the International Peace Gardens at Jordan Park.
Sundays 10 a.m. to 3 p.m. from May thru the end of October.



Wheeler Farm Sunday Market
Each Sunday, June through October 2019
10 a.m. - 2 p.m.
Where: Wheeler Farm Barn: 6351 South 900 East



Wheeler Farm Winter Indoor Market
1st Sunday of each month, November 2019 through April 2020
10 a.m. - 2 p.m.
Wheeler Farm Barn: 6351 So. 900 E.



2019 Downtown Tuesday Farmers Harvest Market - Opens Aug 6th
The 2019 Downtown Tuesday Farmers Market opens August 6th and will run through October.
Tuesday Evenings 4:00 p.m. - 8:00 p.m.
Where: The Tuesday Harvest Market moves to the Gallivan Center on 200 South this year.




With so many Award Winning Salt Lake Restaurants - many of them chef-owned to choose from, you'll find wonderful places to dine in every neighborhood throughout Salt Lake.






Salt Lake City Restaurants by Cuisine / Our Menu




American

Barbecue

Brew Pubs

Cajun

Canyon Dining

Chinese

Coffee Houses

Cosmopolitan

French Cuisine

Indian

Italian

Japanese / Sushi Bars

Mexican

Micro Breweries

Middle Eastern

Seafood

Steakhouses

Sushi

Thai

Vegan

Vietnamese

Salt Lake City Pizza

Best Breakfast Spots in Salt Lake City

Best Soup in Salt Lake City

Kid Friendly

Alphabetically Listed

Downtown Area Restaurants

Salt Lake Valley Restaurants

Sandy Utah Restaurants

New Restaurants in Salt Lake City

Who Makes the Best Burgers in Salt Lake City

The Best Philly Cheese Steaks in Salt Lake City

Salt Lake City Bars

Salt Lake City Caterers

Park City Restaurants

Park City Bars

Visit Park City

Salt Lake Tourist & Visitor Center

Farmers Markets in Salt Lake City

Visit Salt Lake City

Skiing Utah

Utah Vacations

Salt Lake City Hotels

By Email


Welcome to the Taste of Salt Lake

Salt Lake Restaurants Have It All - Mouthwatering Barbecue, Sizzling Steaks, Seafood, Fine Dining and so Much More. Our Local Favorites and Hidden Gems are also Featured. Each month, Salt Lake's thriving culinary scene grows with award-winning chefs and the restaurants they create. Our weekly issue of the Taste of Salt Lake brings you their stories.




Views



Salt Lake City's Farmers Markets
Salt Lake City, Utah 84106
Taste of Salt Lake TM - © Copyright 2001 - 2019. All Rights Reserved.