The Salt Lake-area Dining Scene has Witnessed Awesome Growth over the Past Decade, both in Quality and Diversity.

This page provides our latest list to the Best Sushi in Salt Lake City.








Welcome to the Taste of Salt Lake TM, our official online edition.


When people say, "I love sushi," what they really mean is, "I love fresh, top-quality sushi". Even if the atmosphere is quaint, the sushi chefs bow to you upon your entrance, and the food served promptly and artistically presented, you're not going to enjoy your meal unless the sushi is made from quality ingredients. Here are our choices for where to get the best sushi in Salt Lake City.






Salt Lake City's Best Sushi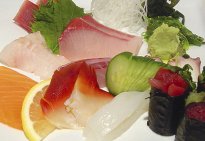 Takashi
Simply Awesome! It was very difficult for me to list Takashi's because it is always so crowded, and I didn't want more diners finding out about it. The service is always above par, and I have never had a meal there that was not one of the best I have ever tasted. Owner and sushi chef Takashi Gibo uses only the freshest fish to create his artistic sushi and sashimi plates.
18 West Market Street, Salt Lake City, ( 350 South Between Main & West Temple )
Phone: 801-519-9595 - Closed Sundays




Kobe Japanese Restaurant - Olympus Hills Mall
An oasis of Japan in the heart of Salt Lake City, Kobe features the highest level of Japanese cuisine crafted with a creative touch.

Mike Fukumitsu purchased the Kobe a few years ago and we are so happy he did. The Kobe is AWESOME! Gone are the old-stale recipies, the old style management and even though they still honor the "Man vs Food's Hellfire Challenge" of a spicy tuna, it's all about nice, fresh sushi and an extensive ramen menu with some tasty offerings from the kitchen.

Mike has worked as a sushi chef for years and then just last year he spent the entire year in Japan studying the fine art of Ramen making.

You can enjoy some of the freshest sushi in town such as Aoyagi (Live Surf Clam), Boston Diver Scallops, Aji (Horse Mackerel), Kanpachi (Amber Jack), and Tai (Red Snapper)!

In addition, the Kobe now serves up some of the most Authentic Japanese Ramen Noodle Soup that you can find in Salt Lake. The Ramen, once brought to the table I looked down in the bowl and there were slices of roasted pork with a small pile of green onions and a large pile of noodles. But, it was the broth that I feel in love with, it was incredible and had a nice consistency (not too watery and not too gloppy) and the flavor was delicious. The most authentic ramen I have found in Salt Lake City.
3947 Wasatch Blvd. Salt Lake City, UT 84124 - Phone: 801.277.2524
12 Miles from Downtown, Travel Time: 16 Minutes by I-80
Hours: Lunch, Mon - Sat, 11am - 2pm - Dinner, Monday - Saturday 5:00pm - 10pm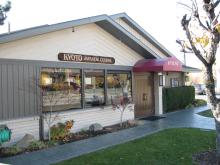 Kyoto Sushi & Japanese Cuisine
One of Salt Lake City's favorite Japanese restaurants, Kyoto embraces diners with its simple yet cozy decor and pleasant atmosphere. This restaurant has been named by New York magazine as one of the top ten restaurants in Utah. The sushi selection has consistently garnered local awards as well. The food is delicious and the decor and service are replete with traditional touches. Lunches are a great value at around $7; dinners range from $12 to $18 and include soup, salad, steamed rice, and green tea. This is a popular restaurant and can sometimes be crowded on weekends, so call ahead for priority seating. The quality of the food is outstanding and the sushi is fresh.
1300 South 1100 East, Salt Lake City, UT 84105 - (801) 487-3525



Tsunami Restaurant and Sushi Bar
Tsunami offers diners inspired Japanese cuisine in three contemporary locations throughout the valley. From the freshest sushi to amazingly tender baby back ribs, Tsunami's menu offers choices for the most discriminating palate. The friendly, knowledgeable staff also helps in providing a memorable dining experience.
2223 South Highland Drive, 1100 East
Salt Lake City UT 84106, Phone: 801.467.5545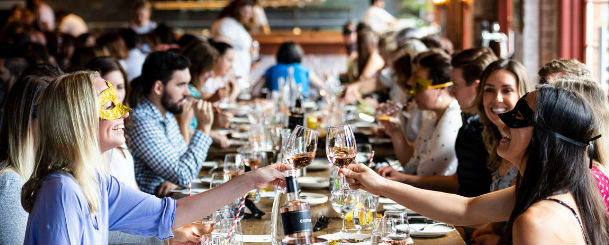 Site Features / Our Menu




American

Barbecue

Brew Pubs

Cajun

Canyon Dining

Chinese

Coffee Houses

Cosmopolitan

Fine Dining

French Cuisine

Indian

Italian

Japanese / Sushi Bars

Mexican

Micro Breweries

Middle Eastern

Seafood

Steakhouses

Sushi

Thai

Vegan

Vietnamese

Salt Lake City Pizza

Best Breakfast Spots in Salt Lake City

Best Soup in Salt Lake City

Kid Friendly

Downtown Area Restaurants

Salt Lake Valley Restaurants

Sandy Utah Restaurants

New Restaurants in Salt Lake City

Who Makes the Best Burgers in Salt Lake City

The Best Philly Cheese Steaks in Salt Lake City

Upcoming Food Festivals in Salt Lake City

Salt Lake City Bars

Salt Lake City Caterers

Park City Restaurants

Park City Bars

Visit Park City

Salt Lake Tourist & Visitor Center

Farmers Markets in Salt Lake City

Visit Salt Lake City

Skiing Utah

Utah Vacations

Salt Lake City Hotels

By Email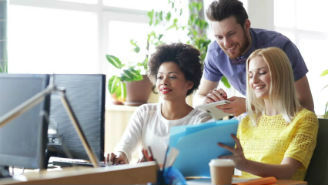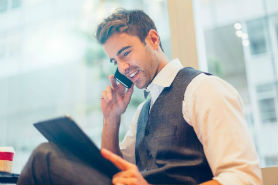 Welcome to the Taste of Salt Lake

Proud to bring you our up-to-date list of Salt Lake's Top Sushi

Many Utah Restaurants are chef-owned, assuring that you'll find wonderful places to dine in every neighborhood throughout the Salt Lake Valley. Our local favorites, hidden gems along with restaurant deals and news on upcoming food festivals and events are included.




Views





Taste of Salt Lake TM, 2021 | Salt Lake City's Best Sushi
Salt Lake City, Utah 84106
© Copyright 2001 - 2021. All rights reserved.